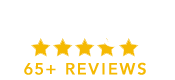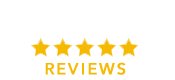 Do you already have a website but need to get it redesigned and developed? Then we can help! At Depeche Code, we cater to all types of businesses with all types of budgets. Whether the website you need is purely information based, eCommerce based, needs specific features, or a unique idea, then we've got your back. We deal in all major languages such as WordPress, Laravel, Node.JS, CodeIgniter and more.
We know that time is money and that decisions have to be made when deciding to work with a development company. We understand that these decisions can be difficult. That's why we are usually able to get you a quote that fits within your budget in 24 hours or less after speaking with you about your project.
Need a quote for your project? Then request a quote today using the button below.
Have piece of mind that you're working with the highest rated company in the area! View our Google Reviews!